This post is part of the B2B Retention Handbook series. To explore more challenges and solutions, check out the series here.
One of the top reasons your customers churn is that they were never a good fit for your product. While there are many possible reasons, it's likely your team will have to reconsider whom you're approaching in the market.
While this can feel like starting over, begin by taking a closer look at the data you have to uncover who your best current customers are and how you can look at attracting more like them.
Here are some specific reasons and solutions if you find you're converting the wrong customers.
Outline
Reasons
What does "a good fit" for your product mean? When you have customers churning there could be multiple reasons why this occurs:
They can't afford your product.
They don't have a problem you solve.
Despite purchasing, they don't have buy-in from team leaders and influencers to drive adoption and manage change.
They don't have the people or bandwidth to use your product effectively.
They have users that prefer your competitor's product or a different way of working.
They don't have sufficient data or suffer from inconsistent processes.
Solutions
Bonus: Using the Data You Have to Find Ideal Customers
Many B2B companies find it challenging to identify and segment ideal customers and put together a profile for targeted marketing. One of the best places to start is by analyzing your own customer data and looking for common factors that align with customer loyalty and revenue growth over time. Unfortunately, this data is often found across multiple siloed sales, marketing, and customer support technologies, which makes it time-consuming and challenging to aggregate data sets and identify insights and trends.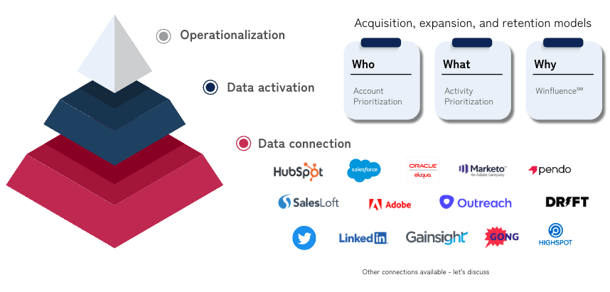 This is exactly what Klearly was purpose-built to do. Klearly is engineered to do the heavy lifting of aggregating these data sets to identify key predictors of customer success and revenue growth. You may find predictors at the company level, like industry, number of employees, or revenue. Then, Klearly helps you activate this data by empowering your teams with knowledge on the best accounts to target and activities to prioritize or pause. Ultimately, Klearly enables teams to activate insights quickly to find the best fit for your go-to-market strategy and revenue growth.