As a marketer, all too often it feels like no matter what we do, it's never quite enough. We live in a constant state of change where we're responsible for all the things and we must always balance the strategic business needs with the tactical things we must do each day to keep putting points on the board.
---
I recorded my thoughts on this topic in the video above, but if you'd prefer to read, here's the TL;DW (too long didn't watch):
As a marketer, all too often it feels like no matter what we do, it's never quite enough.

I'm tempted to sing a couple of verses of the song, Never Enough, from The Greatest Showman but I'll spare you the experience. That said, if you haven't listened to the song, it's definitely a power ballad that could inspire your next campaign.

We all know the role of marketing continues to change. Here's a McKinsey article from 1966 with that title and here are a couple more recent links from McKinsey on the need for more personalized customer experiences and the pitfalls to avoid on your way there. As marketing leaders, we're responsible for navigating this change and enabling our teams to be agile in how we use data to adjust in real-time to changing markets and customer needs.

Change is constant, especially now with the acceleration of digital and the increasing focus on product led growth and moving to more of a sales assisted buying process vs. sales led. It's a great time to be a marketer - yet it also still feels challenging navigating all this change.

We're builders of awareness, we generate demand, we create content, we build campaigns, and we also have to use data to make sure everything we do makes a difference. We wear all the hats while also being experts about the market, our prospects, our customers, and sometimes, frankly, it can be daunting when looking at the to-do list. 😱

We live in a constant balancing act between figuring out the strategic things we must build that take a lot of time and creativity AND staying on top of the tactical things we must do each day to keep putting numbers on the board. Yes, the strategic leads to the tactical, but it takes time. And we all know there's never enough of that either.

What if we could create an extension of our marketing team that gives us the peace of mind that something tactical isn't going to slip through the cracks?
What if we could stop having to build and schedule reports, remember to look at them, and hope we find a nugget of data that will give us insights? Something that tells us every day what we can do quickly that will make a difference? Something that will highlight what's going well so we can take a moment to celebrate? 🎉 More of those moments would be nice, too, right?

We all have more data than time, and I know I would be relieved for the extra set of eyes and a gentle nudge in the right direction so I can get back to building more strategic things instead of spending all my time looking at data and reports to figure out what to do next.

Here at Klearly, we're building what I'm calling a BFF for marketers or you may decide it's better suited to be called a Revenue Robot. 🤖 You can think about it as an extension of your team that's constantly looking at your data, reading between the lines of what's happening, and creating insights and recommendations on what you and your team can do next to keep those points on the board coming. Where you'll immediately have the context you need to take action - whether it's your first day on the job or it's your 10th year. Where you can work quickly, tag others in on the action that needs to be taken, and celebrate often - together.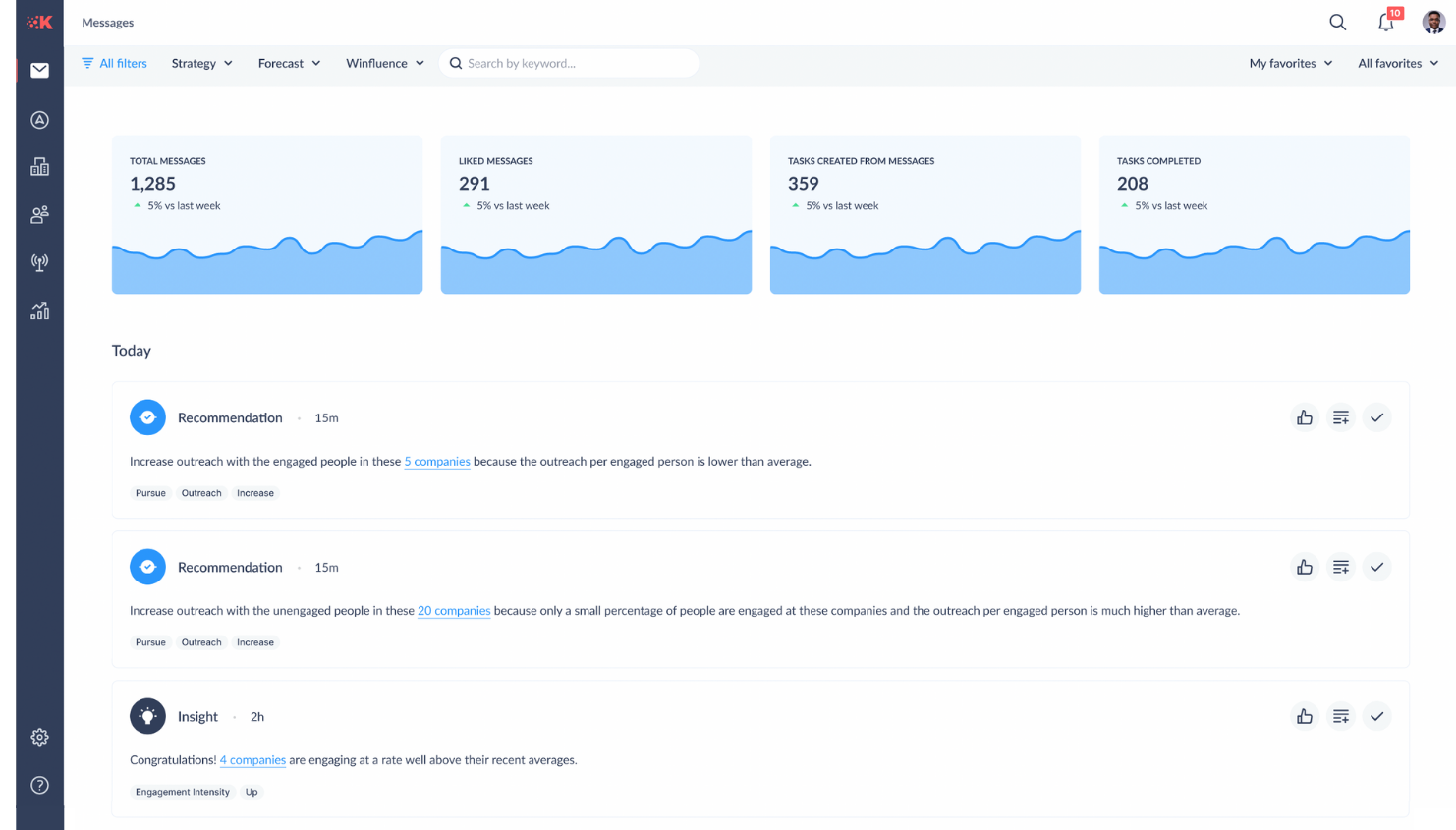 If you're like me and are working through this balancing act, I'd love to chat. Let's talk about our new BFF and how it can help give us more so we can stop feeling like what we do is never enough.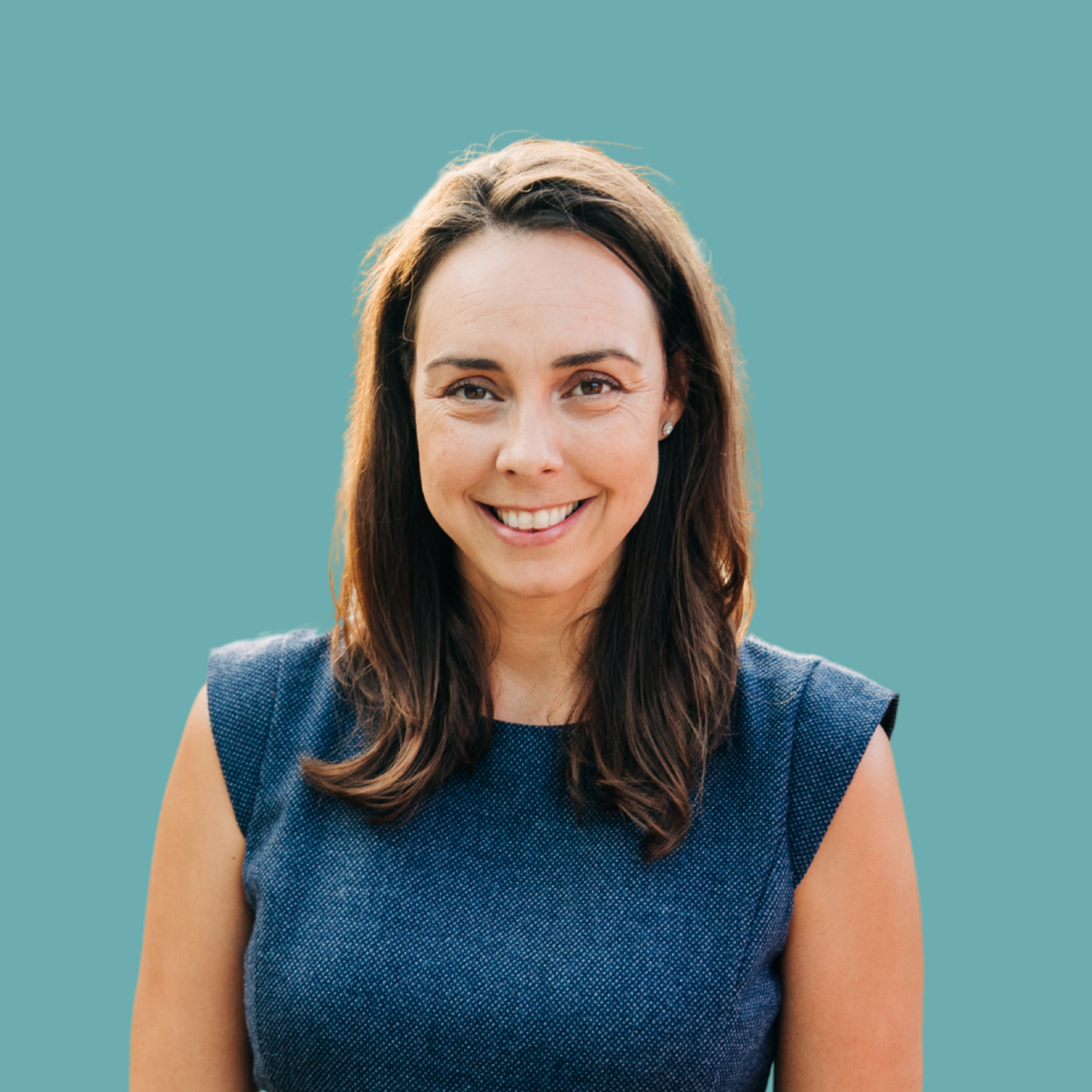 As Klearly's Chief Growth Officer, Mary is passionate about helping transform the way revenue teams work together using data and insights. This passion has formed over the last two decades as she's held various global roles in B2B enterprise sales and marketing. Regardless of industry, the challenge facing many organizations was an increasing amount of data with decreasing confidence in knowing what to do with it. Mary is curious and seeks clarity to help drive better decisions. Outside of work, she loves spending time at the coast with her family and on the basketball court.